How to get there
Location
The premises complex of CretAquarium is found at the area of the former American Base in Gournes, 14km from the city of Heraklion and the International Airport Nikos Kazantzakis. It is easily accessible and the national road connects it with the most important destinations of the area.
CretAquarium – Thalassokosmos 
Former American Base in Gournes, Heraklion, Crete.
Telephone
+30 2810-337788
Fax
+30 2810-337882
Email
Access by taxi
Find our partners with the 'blue circle' badge.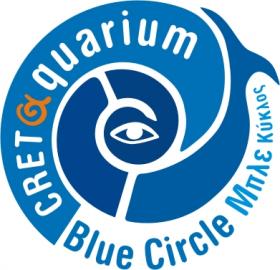 Candia Taxi    
 Cretataxi 
  Cretevantaxi 
Υπηρεσίες Ταξί Δήμου Χερσονήσου (Μάλια, Χερσόνησος, Γούβες, Επισκοπή)   
Access by car or motorcycle
The special brown billboards along the road network of Crete will show you the the way to CRETAquarium. In the area of ​​the Aquarium there is a  free spacious parking area.
Access by bus
CRETAquarium is connected with a dense network of routes with Heraklion (every 20 'in summer and every 30' in winter) and with the wider area of ​​Malia-Hersonissos.
KTEL HERAKLION
Τηλέφωνα Κεντρικού Σταθμού
tel:+302810246530 , tel:+306948381902